Tiye Thompson organized and gathered together local politicians, leaders, volunteers and citizens for her third annual Martin Luther King Senior & Youth Inter-Generational Community day. It was a day to cater, feed, educate and entertain our seniors in the South Philly area.
A very happy Tiye Thompson greeting everyone.
Guest speaker JoAnn Hodges was very inspiring with her entrepreneurial spirit, wisdom spoken through poetry, and informative chocolate making instructions. She is the owner of Favors for life and she also wrote and published a poetry book. Help support South Philly's own and visit her website
Favorsforlife
State Representative Kenyatta Johnson inspired myself as well as the crowd with his story of growing up in South Philly, how he raised above his struggles as he met with adversity and how he overcame to become the man that he is today. His success he stated was credited to the people who believed in him and most importantly the belief he had in himself. He encourage people to contact him and reach out to him personally for any help they may need.
CONTACT State Rep Johnson today
The young man in the suit is currently working under State Representative Kenyatta's guidance and mentoring. Mr. Johnson predicts that he will be the next President Obama.
Police Commissioner Charles Ramsey made a surprise appearance.
Senator Larry Farnese encouraged these types of positive events to bring the community together in selfless acts of kindness for one another, especially inter-generating the youths and seniors.
Reach out to Senator Larry's office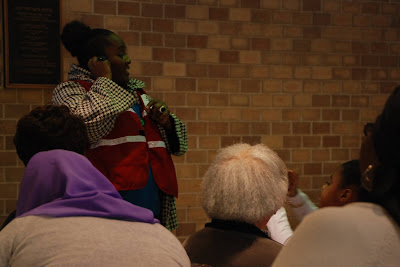 A representative from PHACE kept it real with the seniors about HIV and AIDS. No matter how old they are, they can still get infected. They are never to old to get tested for HIV. For more information on PHACE and the rapid testing sites check them out on
MYSPACE
The day concluded with entertainment from several local groups.
MustStand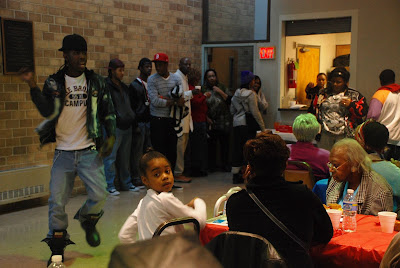 So today make it a habit to involve yourself and make a difference. Peace and Love.